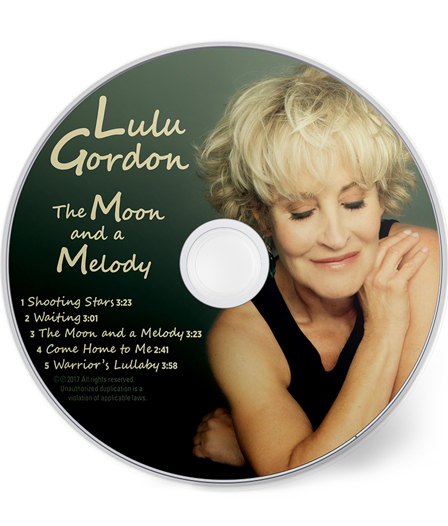 The Moon and a Melody CD
With The Moon and a Melody, singer/songwriter/poet, Lulu Gordon, seduces you with her breathy intimate vocal style, evocative lyrics, and rich jazz melodies (with a Parisian / Bossa twist), beautifully brought to life by all-star backup musicians. You'll be inspired to fall in love – again.
Love and Love Lost
This collection of 55 finely crafted poems is Lulu's debut book, published by Abracadabra Press. Her writing, honest and deeply personal, sings us a song of love, sweet and bittersweet. Romantic, funny, wistful, angry, sad, sexy, sentimental; these poems will resonate with anyone who has ever been in love or suffered a broken heart. $15.95 includes shipping.